En hjemmelaget ansiktsmaske er et supert og billig alternativ til dyre luksusmasker - og ingrediensene finner du på kjøkkenet.
Det er ingen hemmelighet at høsten og vinteren er høytid for tørr hud. En god ansiktsmaske kan være redningen, samtidig som den kan gi nytt liv til en blek og gusten hud.
Se oppskriften på ansiktsmaskene nederst i saken!
Ansiktsmasker er både enkelt og billig å lage selv - og det beste av alt er at du mest sannsynlig har ingrediensene på kjøkkenbenken allerede. Enten du har voksen hud, eller sesongskifte har rukket å tørke ut huden din, kan avokado være redningen.
-Avokado har faktisk en effekt på huden. Det er en fet frukt som inneholder en rekke essensielle fettsyrer, vitaminer og antioksidanter som vil hjelpe en tørr og moden hud. Forskning har vist at avokadoolje er antialdrene, og kan øke produksjonen av kollagen. Den er også antiinflammatorisk, og vil derfor virke beroligende på stresset, sensitiv hud. Resultatet vil være en mykere og fuktig hud, sier lege Rolah O. Lønning til MinMote.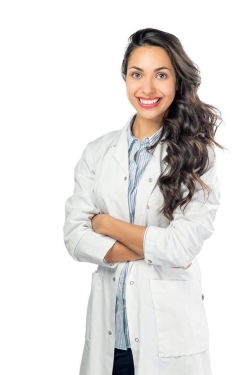 Lønning, som har flere års erfaring med hudproblematikk, mener hjemmelagde ansiktsmasker med naturlige ingredienser kan ha en god effekt.
- Avokadoen gir fukt, og bidrar til å styrke huden og er et supert og billig alternativ, sier hun.
- Positiv effekt på huden
Plages du med sensitiv eller irritert hud er avokado, aloe vera og olje de magiske ingrediensene du bør bruke.
- Aloe Vera er antiinflammatorisk for en sensitiv hud. Når det kommer til olje vil jeg nok anbefale mandel- fremfor olivenolje. For de som sliter med akneutbrudd bør olivenolje helst unngås fordi den stopper til porene, da er mandelolje et bedre alternativ, råder Lønning.
Selv om naturlige ingredienser og hjemmelagde masker har positiv og god effekt på huden, mener Lønning at ikke alt som er naturlig er bedre eller like bra som produkter du kan kjøpe.
- Har du fet eller uren hud vil glycolsyre og salicylsyre i høyere konsentrasjon eksfoliere huden mer i dybden. Kjøper du produkter tilpasset din hudtype vil disse være formulert til å gå mer i dybden, og ha bedre effekt på sikt.
Enkelt og billig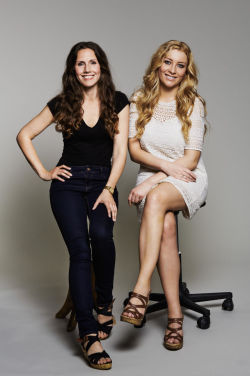 Tina Holt og Birgitte Magnussen bak boken «Renere Liv» la om livsstilen for åtte år siden. Selv om de også bruker økologiske ansiktsprodukter, hender det at de lager sine egne ansiktsmasker.
- Vi startet med å studere ingrediensene på produktene og så på hva de faktisk inneholdt. Etter hvert begynte vi å eksperimentere med oljer og fant ut at det var ganske enkelt å lage sine egne ansiktsmasker, sier duoen til MinMote.
- Vi er opptatt av at ting skal være rene og freshe, og da er hjemmelagde ansiktsmasker en enkel og billig måte å ta vare på huden, legger de til.
Lag din egen ansiktsmaske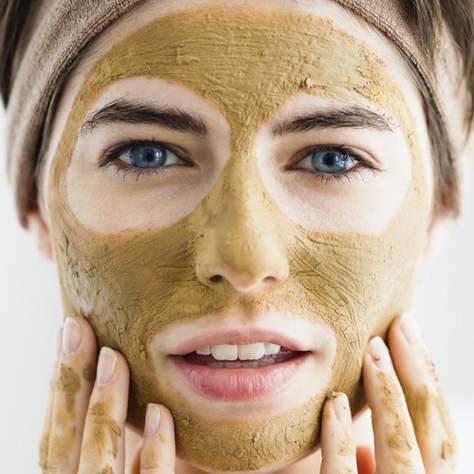 Oppskriftene er hentet fra boken «Renere Liv».
Avokadomaske til tørr eller moden hud:
Mos 1/2 avokado til du har en kremete masse og påfør på ren hud. La masken virke i ti minutter og vask av med lunkent vann.
Aloe Vera- og avokadomaske til sensitiv hud:
Mos 1/2 avokado og tilsett 2 ts aloe vera-gelé og 1 ts mandel- eller olivenolje. Bland godt og påfør på ren hud. La masken sitte på i 10-15 minutter. Denne masken skal virke beroligende på irritert eller solbrent hud.
Publisert på MinMote: 17.10.2014 10:29, endret: 17.10.2014 14:04.
//
A homemade mask is a great and cheap alternative to expensive luxury masks - and the ingredients can be found in the kitchen.
It is no secret that autumn and winter makes dry skin worse. A good facial mask can be the salvation, and it can give new life to a pale and sallow skin.
See the recipe for face masks at the bottom of the article!
Face masks are easy and inexpensive to make yourself - and best of all, you probably have the ingredients on the kitchen counter already. Whether you have mature skin, or seasonal change dries out your skin, avocado can be the saviour.
-Avocado Actually has an effect on the skin. It is an oily fruit that contains numerous essential fatty acids, vitamins and antioxidants that will help a dry and mature skin. Research has shown that avocado oil is anti-aging, and can increase the production of collagen. It is also anti-inflammatory, and will therefore have a calming effect on stressed, sensitive skin. The result will be a smoother and moisturized skin, said Dr. Rolah O. Lønning to MinMote. Skin expert: Doctor Rolah O. Lønning works at Stavanger University Hospital, and has also written a book about skin.
Lønning, who has several years of experience with skin problems, think homemade facial masks with natural ingredients can have a good effect.
- Avocados provide moisture and helps strengthen the skin and is a great and inexpensive option, she says.
Do you suffer with sensitive or irritated skin is avocado, aloe vera and almond oil magic ingredients you should use.
- Aloe Vera is anti inflammatory for sensitive skin. When it comes to oil, I would probably recommend almond rather than olive oil. For those who struggle with acne outbreaks olive oil should be avoided because it clogs the pores, so almond oil is a better option, advises Lønning.
Although natural ingredients and homemade masks have a positive and beneficial effect on the skin,  Lønning stresses not everything that is natural is better or as good as the products you can buy.
- If you have oily or blemished skin, glycolic and salicylic acid in higher concentration exfoliate your skin in depth. When you buy products adapted to your skin type, these will be formulated to go more in depth and be more effective in the long term.
The recipes are taken from the book "The Cleaner Life."
Avocado Mask for dry or mature skin:
Mash 1/2 avocado until you have a creamy pulp and apply on clean skin. Leave the mask on for ten minutes and wash off with lukewarm water.
Aloe Vera- and avocado mask for sensitive skin:
Mash 1/2 avocado and add 2 teaspoons of aloe vera gel and 1 teaspoon almond or olive oil. Mix well and apply on clean skin. Let the mask sit for 10-15 minutes. This mask should have a calming effect on irritated or sunburned skin.
Published:

17/10/2014

10:29

,

Modified:

10/17/2014

2:04 p.m.