Deilig julemat, økt inntak av alkohol og sukker og sene netter kan sette sitt preg på kropp og sinn. MinMote gir deg rådene som hjelper deg gjennom julen.
Med årets største høytid like rundt hjørnet, er det duket for mye festligheter og moro. Derfor har MinMote laget den ultimate «overlevelsesguiden», så du kan ha det gøy og samtidig føle deg fresh gjennom hele julen.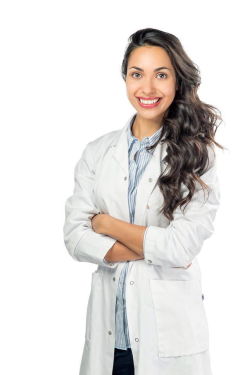 - Det viktigste for kropp og hud er daglig, riktig omsorg og pleie. Dette vil på sikt gi en sunn og vakker hud som enklere kan motstå de stressfaktorer en fyllekule eller to vil medføre, sier lege Rolah O. Lønning, som har skrevet bok om hudproblematikk.
Usikker på hvilken mat som er bra for huden? Slik spiser du deg til finere hud.
Før festen:
- Alkohol, røyk og fast food virker inflammatorisk på huden, og på sikt kan en slik livstid føre til økt aldring og hudsykdommer. For å kompensere dette kan du øke inntaket av anti-inflammatoriske matgrupper, som for eksempel grønn te, bær og grønnsaker, sier hudlege Lønning.
- En dyptvirkende fuktighetsmaske er en god investering, og gå gjerne for en variant man kan sove med, tipser Lønning.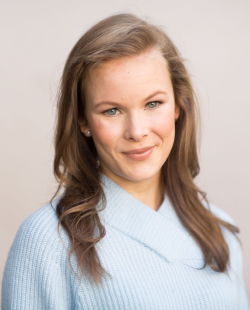 - Bland litt selvbruning i ansiktskremen! Det vil gi deg litt ekstra glød, som bare blir finere etter noen timer. Selv elsker jeg både St. Tropez og Dior sine selvbruningskremer, sier skjønnhetsansvarlig Martine Lunder i MinMote.
Underveis:
- Prøv å drikke godt med vann, selv når du er på fest. Tenk to glass vann for hver drink, eller ta med deg en vannflaske i veska, råder Lønning.
- Ta med tannbørste i veska! Da kan du fråtse i alle den digge maten uten å bekymre deg for om noen vil kysse deg etterpå, tipser Lunder.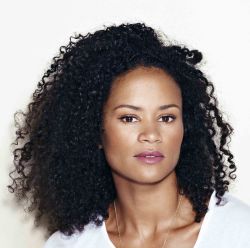 - Personlig er jeg størst fan av å pleie huden, så minst mulig sminke er nødvendig, men har man pigmentflekker eller ujevn hud vil primeren rettet mot «dark spots», som for eksempel den fra Smashbox, hjelpe huden til å se jevn og nydelig ut. I tillegg kan den redusere mengden foundation og få den til å vare lengre, sier skjønnhetsansvarlig Silvany Bricen i Stella Magasinet.
- Et annet triks for å få sminken til å sitte er den såkalte «setting sprayen», som man sprayer på ansiktet etter at man har sminket seg ferdig, forteller Bricen, men anbefaler den ikke til voksen hud, til hyppig bruk eller til de med tørr hud ettersom alkoholen tørker ut huden.
Etter festen:
- Ta deg gjerne et stort glass vann og løs opp en C-vitamin 1000 mg. brusetablett. På denne måten får du i deg litt kalorier som hjelper mot tømmermennene og dehydrasjon, samtidig som C-vitamin er en kraftig antioksidant som huden elsker, understreker Lønning.
- Ta av deg sminken før du legger deg. Med ren hud er det mindre sjanse for både hovenhet og urenheter dagen derpå, pluss at det er et mye hyggeligere syn å møte et rent ansikt i badespeilet enn en panda med klovnemunn, råder skjønnhetsansvarlig Lunder.
- Istedenfor å hoppe over rensen på kvelden, invester heller i renseprodukter som fjerner både øye-sminke og foundation og som er enkle å bruke. Renseoljer, eller balmer er gode eksempler, sier hudlege Lønning.
- Påfør gjerne en fuktighetsgivende ansiktsolje til slutt, dette sparer tid, men gir likevel fukt og pleie. Får man akneutbrudd, kan en tretionin-innholdig krem som Differin eller Airol gjøre underverker fra kveld til morgen, forteller Lønning.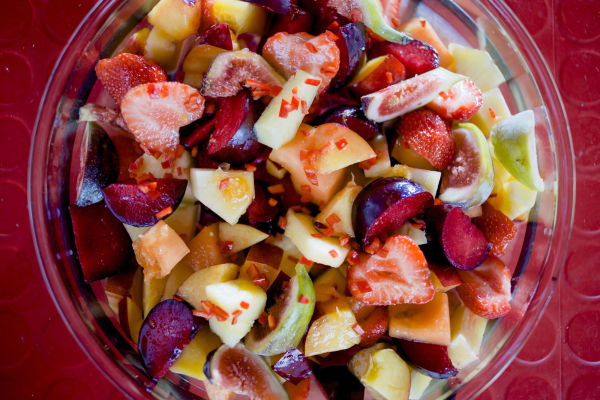 Dagen derpå:
- Det er viktig å holde kroppen hydrert da alkohol virker vanndrivende, støtt også hudens evne til å beskytte seg selv ved å spise sunt samt ta vitamin C, E og omega 3 tilskudd daglig, samtidig som man prøver å holde seg borte fra sukker og raske karbohydrater på dagtid, tipser Lønning.
- I stedet for å sverge til colaen dagen derpå, er vann et mye bedre alternativ. Det er mye enklere å få i seg litt vann hvis du tilsetter litt smak. Skjær opp noen skiver sitron og putt i glasset. At sitronen er stappfull av C-vitamin og de sterke antioksidantene sitrusflavonoider, er enda en grunn til å gå for sitronvann dagen derpå.
- Sørg for å ha fristende og sunn mat i kjøleskapet til dagen derpå, så du ikke blir fristet til å gå for den lettvinte fast food-maten.
- Kom deg ut! Litt frisk luft er deilig både for kropp og sjel, og du vil føle deg mye bedre enn om du tilbringer hele formiddagen på sofaen.
//
Delicious Christmas food, increased consumption of alcohol and sugar and late nights can leave their mark on the body and mind. MinMote provides advice that helps you through Christmas.
With this year's festivities just around the corner, MinMote created the ultimate "survival guide", so you can have fun while still feeling fresh throughout Christmas.
- The most important thing for your body and skin is daily, proper care and nutrition. This will eventually provide healthy and beautiful skin that can more easily withstand the stress factors binge drinking will entail, says doctor Rolah O. Lønning, who has written a book about skin problems.
Before the party:
- Alcohol, smoking and fast food act inflammatory on skin, and eventually such a lifestyle will lead to increased aging and skin diseases. To compensate this, you can increase your intake of anti-inflammatory food groups, such as green tea, berries and vegetables, says Lønning.
- A deep hydration mask is a good investment, choose one you can sleep with, tipses Lønning.
- Mix some tanning lotion in your face cream! It will give you a little extra glow, which becomes more noticeable after a few hours. I love both St. Tropez and Dior's self-tanning creams, says head of beauty, Martine Lunder to MinMote.
During the party:
- Try to drink plenty of water, even when you are at a party. Imagine two glasses of water for every drink, or bring a water bottle in your bag, advises Lønning.
- Bring your toothbrush in your purse! Then you can revel in all the good food without worrying about whether someone will kiss you afterwards, tips Lunder.
- Personally I am a big fan of nurturing the skin, so minimal makeup is needed, but if you have pigment spots or uneven skin, a primer directed against the "dark spots", such as the one from Smashbox, will help skin to look smooth and lovely. In addition, it can reduce the amount of foundation you need and make it last longer, says beauty responsible Silvany Bricen from the Stella magazine.
- Another trick to get makeup to sit is the so-called "setting spray," spritz on after you've put on makeup, says Bricen, but recommends it to adult skin, and less frequent use for those with dry skin because alcohol dries the skin.
After the party:
- Take a large glass of water and dissolve one Vitamin C 1000 mg. dissolvable tablet. In this way you get some calories that helps towards the hangover-headache and dehydration, while vitamin C is a powerful antioxidant that skin-loves, emphasizes Lønning.
- Take off your makeup before you go to bed. With clean skin there is less chance for both swelling and impurities the next day, plus it is a much nicer sight to meet a clean face in the bathroom mirror than a panda with clown mouth, advises beauty responsible Lunder.
- Instead of taking shortcuts, invest either in a cleansing product that removes both eye-makeup and foundation and that are easy to use. Cleaning Oils or balms are good examples, says Lønning.
- Feel free to apply a moisturizing facial oil in the end, this saves time but still provides moisture and care. If you get acne outbreaks, a retinol og tretionin containing cream like Differin or Airol will do wonders from evening to morning, tells Lønning.
The Day After:
- It is important to keep your body hydrated as alcohol is diuretic, support the skin's ability to protect itself by eating healthy and taking vitamin C, E and omega 3 supplements daily, while trying to stay away from sugar and fast carbohydrates, tipses Lønning.
- Instead of swearing to Coke next day, water is a much better option. It is much easier to get in a little water if you add a little flavor. Cut up some sliced lemon and putt in the glass. That lemon is chock full of vitamin C and the strong antioxidants sitrusflavonoider, is yet another reason to go for lemon water the day after.
- Be sure to have tempting and healthy food in the refrigerator until the next day, so you are not tempted to go for the convenient fast food.
- Get out! Some fresh air is great both for body and soul, and you will feel much better than if you spend the whole morning on the couch.